Phone 843-568-1932
Painters and home repairs, Remodeling
By Jesse L Brown Painters in Summerville SC, Painters in Goose Creek SC, Painters in Charleston SC,
Painting and Home Repairs at it's Best For Less! Discount House Painters 20% To 30% lower Than Large Reputable Contractors! Owner works on all projects with a passion for Quailty and saving local home owners on their painting and home repair needs!
We are 20% to 30% lower than the estimating guideline that all established large contractors use and go by!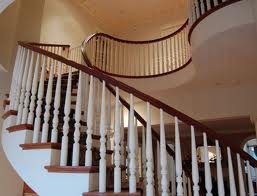 Locally owned Christian father,
.Free estimates
.Free consultations
.References
.Clean cut drug free company
.S.C state LLR license RBS.47427,
... Jesse L Brown Painting & Home Repairs,
... 2141 Elaine Blvd Summerville SC, 29483,
... 4418 Farmwood ST Ladson SC, 29456,

... Email at jlbrowncustompainting@comcast.net

... Call us today at (843)-459-5401
... Office hours Mon-Fri 7:30AM till 7:30PM, Sat 8:00AM till 5:00PM,
Owner works on all projects, and unable to answer all call's, if no answer, please leave a message and we will return your call.
Link to our M C page with local reviews photos blog and more
We have been providing quality painting remodeling and home repairs, in the Charleston SC metro area for over 14 years, and 7 years in the Tampa FL area on average to multi million dollar homes,
Pursuers Of Excellence In Quality Workmanship, Customer Satisfaction and Commitment!
2008 local.JDPowers.com award_Save 10% to 25% on your painting and home repairs!
With 29 years of painting and home repair experience, we have the knowledge and know-how to plane and do your home painting and repairs! And do it in a timely professional manner! Owner works on all projects from start to finish, saving you money! We will beat most estimates by 15% to 30% percent on most proposals.
Our Passion for quality,
We are driven to do only quality work from start to finish so our final product will last for many years! And is something you would want to enjoy and share with family and friends for years!

We truly care about our country, and discount our services to every one!
Military, Seniors, Firemen, Law officers, health care workers Young family"s and teachers, just about every one!
We also volunteer when we can for the community.

Local JDpowers 2008 paint satisfaction awawd Summerville and Mt Pleasant S.C
Jesse L brown Custom painting and home repairs at it's best! We are 10% to 25% lower in price than most contractors.
843-568-1932 contractorcontract fax 843-851-9056 349 Damascus Dr. Summerville ...
Painter and home repair in Summerville SC, Painters in Charleston SC - handyman
save 10% to 25% localjdpowers.com/2008_Interior_Painti_ Satisfaction_Study_Mt Pleasant_SC-r1209185-Mount Pleasant_SC_html
local.jdpower.com/2008_Interior_Paint _Satisfaction_Study_Summerville_SC-r1209185-Summerville_SC.html lin
Paste this Jdpowers link in your browser and the whole search results page will show all the links to our web pages and more.
We service all Charleston and Low-Country areas same discounts! - Summerville, Goose Creek, Knightsville, Mt' Pleasant, West Ashley, Moncks Corner, Jedburg, and the Islands
For - services offered reviews and photos click on the links above.

We enjoy our work and so should you,


We Specialize In:
Painting
Remodeling
Carpenter
Handyman services
Member - VeteransOwnedBusiness.com

Painter & home repair contractor in Summerville S.C, 28483, 29485, Painter & home repair contractor in Charleston S.C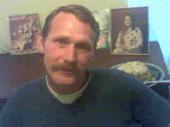 Owner:
Jesse L Brown Painting And Home Repairs
Painting Professional Summerville SC, Painter in Charleston SC areas, Painters in Summerville S.C House painter summerville s.c, home painter summerville s.c,
Interior Painter Summerville sc.Exterior painter Summerville sc, painters Summerville s.c, painting contractor Summerville sc, Handyman Summerville sc,
Home Repair Summerville sc - Painter North Charleston, Painter Charleston sc, Painter Goose Creek sc, Drywall repair - Carpenter, Painter Mt Pleasant
Jesse L Brown painting and home repairs 2141 Elaine Blvd Summerville S.C 29483,
Jesse L Brown painting and home repairs 4418 Farmwood ST Ladson s.c 29456
Interior Exterior Painter, Painters, House Painter in North Charleston SC, 29456 29406, Charleston SC, 2008 JDPowers award - Save 15% to 30%
Painting contractor in Summerville S.C, Home Repair contractor in Summerville S.C, Painting and home repair contractor in Charleston S.C,
Interior Exterior Painter, Painters, House Painter in Charleston SC, 29456 29406, Charleston SC, 2008 JDPowers award - Save 15% to 30%

Painter in Summerville SC, 29483, 29485, 29406, Summerville SC 2008 JDPowers award - Save 15% to 30%
dQSWARPlt0DlT7Cumk0Lzm1UGeAHyTvTZvyWwrMNBOc
dQSWARPlt0DlT7Cumk0Lzm1UGeAHyTvTZvyWwrMNBOc
dQSWARPlt0DlT7Cumk0Lzm1UGeAHyTvTZvyWwrMNBOc